WINDING - UNWINDING EQUIPMENT
Our winding and unwinding equipment is designed and manufactured by our BOUHARMONT subsidiary which has been specialised in flexible material packaging since 1923.
The standard and specific equipment that comes out of our workshops meets all your needs:
All types of flexible materials: wires, cables, ropes, profiles, piping…
Many available packaging methods: coils, wooden, metal or plastic cable drums, boxes…
Wide range of sizes: from optical fibre with a diameter of a few millimetres on a coil up to 100mm cable on a cable drum weighing several tonnes
All types of application: storage, unwinding, winding, marking, stripping, tip fitting, cutting/melting, measurement, threading inside flexible ducting, etc.
And location: workshop, distribution store, logistics workshop, etc.
A roller unwinder is an essential accessory to be able to manually unwind your wood, metal or plastic cable drums safely on a work site.
Simple and quick to implement, our unwinders are fitted with access ramps and a front roller brake to make it easier to install the cable drum and avoid any risk of an accident. They are highly reliable due to their leak tight bearings, even for intense outdoor use.
Our product line covers 300 mm to 3m40 cable drums for loads of up to 10 tonnes (motorisation possible for heavier loads).
Our shaft unwinder product line (see Workshop unwinders) can also be used on work sites for warped or broken cable drums.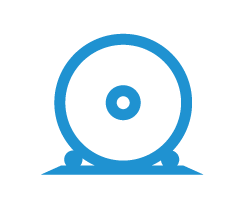 Le dérouleur à rouleau est l'accessoire indispensable pour dérouler manuellement vos tourets bois, métal ou plastique sur chantier en toute sécurité.
Simple et rapide à mettre en œuvre, nos dérouleurs sont équipés de rampes d'accès et d'un blocage du rouleau avant pour faciliter la mise en place du touret et éviter tous risques d'accident. Ils sont très fiables, même en usage intensif extérieur, grâce à des roulements étanches.
Notre gamme couvre les tourets de 300 mm à 3400 mm pour des charges pouvant atteindre 10 tonnes (possibilité de motorisation au-delà).
Notre gamme de dérouleurs par axes (cf. Dérouleurs Atelier) est aussi utilisable sur chantier pour les tourets voilés ou cassés.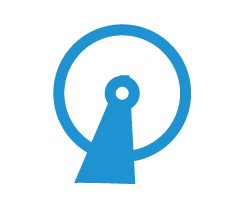 Dérouleurs à rouleaux d'atelier
Notre gamme de petits dérouleurs à rouleaux modulables pour un à trois tourets est adapté pour les petites manutentions.
Notre gamme de dérouleurs à rouleaux sur palettes permet le stockage des tourets sur racks avec la possibilité de les dérouler. Un arceau de sécurité sécurise les opérations de manutention et un galet facilite le déroulage du touret à différentes hauteurs.
Dérouleurs par axes (atelier ou chantier)
Nos dérouleurs par axes, fiables et faciles d'emploi, sont idéals pour les usages intensifs et les charges lourdes en atelier ou sur chantier. Par rapport aux dérouleurs à rouleaux, ils permettent un déroulage en toute sécurité même avec des tourets voilés ou cassés. Le tirage manuel est facilité et le tirage motorisé devient possible (soit avec un matériel de manutention externe, soit avec un modèle avec motorisation intégrée).
→ Gamme AH à levage hydraulique
De construction très robuste, cette gamme de dérouleur par axe est adapté au travail sur chantier comme en atelier. en terme de capacité, ces types de tourets peuvent aller de 0,6 à 3 mètres avec une charge allant jusqu'à 9 tonnes (capacités plus importantes sur demande).
Spécifications :
Système hydraulique de levage de l'axe pour une manutention en toute sécurité 
Rampes indépendantes sur la gamme chantier pour faciliter la manutention 
Rampes solidarisées sur la gamme atelier
Options disponibles:
Roulettes sur l'embase des rampes pour faciliter son déplacement
Freinage de l'axe pour permettre une force de traction constante et éviter les phénomènes de balourd
Montage de l'axe sur roulement avec contre-galet de verrouillage pour réduire encore la force de tirage
Levage synchrone des deux rampes
Motorisation du déroulage avec variation de vitesse
→ Dérouleurs par axe spéciaux
Dérouleurs palettisables de 0,8 à 1,5T pour stockage sur rack.
Dérouleur sur chaise avec roulettes de manutention pour lever, transporter et dérouler manuellement des tourets de diamètre 600 à 1050 mm (métreuse en option)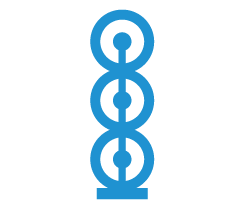 Notre gamme d'accessoires de déroulage pour vos ateliers :
Distributeurs fixes ou mobiles (sur roulettes) pour couronnes de fils et câbles offrant de nombreuses possibilités d'aménagement. Ils peuvent accueillir de 12 à 20 bobines suivant les diamètres (350 à 450 mm extérieurs, intérieurs réglables)
Servantes d'atelier mobiles offrant une grande flexibilité d'agencement entre dérouleurs fils ou gaines et bacs de rangement pour cosses et accessoires de câblage
Dévidoirs de chantier pour 3 à 6 bobines
Dévidoirs horizontaux fixes ou mobiles pour petites bobines ou couronnes (diamètre 350 à 900 mm) avec une gamme chantier adaptée aux grands diamètres. Possibilité d'y associer une métreuse et/ou un frein pneumatique asservi pour l'atelier
Dévidoir de couronne mobile type « brouette » à un ou deux tambours de 600 mm